Send me alerts every days
Commercial Claims Manager - Oakville, ON
Dufferin Construction - a division of CRH Canada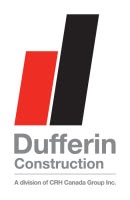 Job ID:  150516 
Work Type:  Full Time Permanent 
It is a great time to join the CRH Canada team! CRH Canada is going through an exciting business transformation which demands first-class Talent Management support to drive results.

We are building a world- class team. Make your mark!

You will be a successful addition to our team if you look at change as an opportunity to develop and contribute to the business. You will be successful in your role if you like partnering with the business, presenting new ideas and providing excellent customer service.
Due to continued and rapid growth, Dufferin Construction Company, a division of CRH Canada is currently seeking a talented and motivated Commercial Claims Manager. Based at our Oakville, Ontario office, the Commercial Claims Manager will work in close conjunction with internal legal and site/operations teams and will assume primary Company responsibility for the investigation, independent assessment, quantification and advancement of clear, concise, consistent and fully supported contract claims for the Company. 
Management and oversight of additional claims-focused support staff is expected.  The Claims group will fully support the needs of the Company's operations teams and promote a consistent focus on strict compliance with contract requirements for notice and submission deadlines, and quality of submission presentation, with a goal of maximizing the Company's contract claim recovery timing and percentages.
Additional duties will include the development, administration and auditing of new and existing Company processes relating to contract enforcement and claims, the creation and presentation of contract administration training initiatives, and preparation and maintenance of an accessible template library to assist operations teams in consistently and efficiently managing contract claims processes.
Responsibilities:
Evaluate contract requirements and rights
Evaluate project schedules and records to determine cause, effect and liability for construction impacts and delays
Critical Path schedule review, evaluation, development, and maintenance
Analyze construction estimates and costs
Perform productivity analysis and identify inefficiencies and other issues
Recognize and use techniques such as collapsed as-built, impacted as-planned, and windows analysis
Assist with and guide the preparation of claims submissions, reports and presentations
Interaction with client personnel, other team members, contractors, design team (if applicable) and other professionals from other firms involved
Organizing information to facilitate effective data access and analysis
Maintaining detailed working paper records of reflecting assumptions, methodologies, and sources of information employed during the performance of all analytical tasks
Preparing draft written analyses and other reports for third parties, as necessary, on the project scope and/or results of activities within established timeframes
Preparing PowerPoint presentations and quantitative exhibits on the project scope and findings
Prepare report exhibits and graphics to support analysis.
Assist with the preparation of presentations for mediation, arbitration, trial and/or internal training seminars or management updates.
Manage and develop claims support staff as required.
Educational & Experience Requirements:
Post-secondary degree or diploma with a focus in Construction Management, Architecture, Engineering, Law or other related subjects and/or equivalent experience.
5 -10 years of experience with either:

Administering large civil construction services contracts, including managing complex change orders and claim negotiations; or
Analyzing delay impact and productivity loss claims in the construction field as a Senior Claims Consultant.

Proven capability with MS Office Software with a strong emphasis on Excel, Word, PowerPoint, Access and/or other analytical software (e.g., Adobe Acrobat, Adobe Illustrator, Corel Draw, MS Project, AutoCad, Microstation,) is beneficial.
Previous experience with Primavera scheduling is desired.
Position Dimensions:
Excellent oral and written communication skills.

Results oriented, highly organized with effective time management skills and the ability to manage multiple priorities.

Ability to work within a fast-paced, high-pressure, deadline driven environment.

Cultivates networks with people across a variety of functions and locations within and outside the organization and encourages collaboration with others.
Why work for us?
With parent companies in Concord, the U.S. and Ireland, your growth potential is limitless!
Work with a team of dedicated professionals who are there to support your professional growth!
Flexible benefits plans, Defined Contribution pension plan, annual bonuses and merit based increases ensure that your hard work and dedication will be rewarded!
About the Company
Dufferin Construction Company, a division of CRH Canada Group Inc. established in 1912, is one of the largest heavy civil engineering contractors in the industry, and we are continuing to grow. 
Dufferin Construction builds careers. Our door is always open to hire highly skilled and motivated individuals who want to develop to their full potential while playing a key role in our future plans.  Solid growth opportunities are available that provide progression from entry level to senior management positions.  Our growth and development strategy involves defined practical experience in project management, augmented with annual training programs to accelerate career progression.
Dufferin Construction offers a wide range of construction services that cater to the Heavy Civil, Commercial/Industrial, Municipal and Land Development market segments. Apply today at www.crhcanada.com
Visit our website for more information: http://www.crhcanada.com
CRH Canada Group Inc. recognizes Canada's diverse landscape. Accommodation is available upon request for applicants with disabilities throughout the recruitment and selection process.
Date Posted: 
May 15, 2019

Job Segment: Engineer, Manager, Project Manager, AutoCAD, CAD, Engineering, Management, Technology