Send me alerts every days
Legal Counsel - Oakville, ON
Location: 
Oakville, ON, CA
Company: 
Dufferin Construction - a division of CRH Canada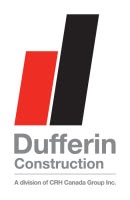 Job ID:  142858 
Work Type:  Regular 
It is a great time to join the CRH Canada team! CRH Canada is going through an exciting business transformation which demands first-class Talent Management support to drive results.

We are building a world- class team. Make your mark!

You will be a successful addition to our team if you look at change as an opportunity to develop and contribute to the business. You will be successful in your role if you like partnering with the business, presenting new ideas and providing excellent customer service.
Due to continued and rapid growth, the CRH Americas Law Group is currently seeking a talented and motivated in-house Legal Counsel to support the Partnership Ventures department of Dufferin Construction Company, a division of CRH Canada Group Inc. Based at our Oakville, Ontario head office, this role will provide hands-on legal counsel and representation for various public-private partnership projects within the company.  CRH18  `
Responsibilities: 
Providing legal support at the bid phase of various P3 projects, including:

Review RFQs and RFPs to support and guide development of bids across a variety of sectors;
Work closely with bid teams, joint venture partners and senior management and pro-actively communicate project risks and mitigation strategies identified;
Lead the review, drafting and negotiation of contracts and other legal documentation supporting the bids, including, but not limited to prime contracts, joint venture agreements, design services agreements, major subcontracts, finance agreements, concession agreements and other ancillary agreements;  
Work directly with internal counsel, Joint Venture legal teams and external counsel to advance goals of the JV bid pursuits

Provide day-to-day legal support to an on-going P3 joint-venture project team, including:

Build and strengthen relationships with the Project team by cultivating a deep understanding of the JV's services and Project and providing proactive, solution-oriented advice throughout the Project lifecycle to Project completion;
Participate in meetings with executive leadership to communicate Project risks and mitigation strategies, and overall Project reporting;
Lead the review, drafting and negotiation of contracts and other legal documentation as well as support the Project team in preparing strategies for negotiation;
Support the Project team in documenting material Project events and schedule impacts and drafting notices and other Project correspondence;
Assist Project team with identification, documentation and quantification of changes to the JV's scope of services;
Provide presentations and workshops to the Project team with respect to contract administration including, corporate policies, procedures and guidelines, change and delay management;
Contribute to the preparation, and monitor Project team compliance with Project Agreements;
Manage and lead analysis, substantiation and submission of the JV's claims as well as manage and lead analysis and defense of claims made against the JV, including coordinating with Project teams and experts to investigate merits of claims against the JV and working directly with insurers, adjusters and external counsel;
Liaise with Insurance and Finance departments.
Experience & Educational Requirements:
3 – 7 years' legal experience
Experience in one or more of the following areas would be considered an asset:

Counselling a management team;
Managing and advising on litigation, dispute resolution and construction claims;
Supporting P3 and infrastructure transactions including the drafting, negotiation, and administration of prime contracts, joint venture agreements, design agreements, major subcontracts, finance agreements, concession agreements and other ancillary agreements, gained acting on behalf of governments, equity sponsors, funders and/or construction contractors on a wide variety of transportation and infrastructure projects,
Why work for us?
With offices and business units Canada-wide, and sister and parent companies in over 20 countries in the world, your growth potential is limitless!
Work with a team of dedicated legal and business professionals who are there to support your professional growth!
Flexible benefits plans, Defined Contribution pension plan, annual bonuses and merit based increases ensure that your hard work and dedication will be rewarded!
About the Company
Dufferin Construction Company, a division of CRH Canada Group Inc. established in 1912, is one of the largest heavy civil engineering contractors in the industry, and we are continuing to grow.  Dufferin has a solid industry reputation and prides itself on hiring only culture complimentary people eager to learn and grow.
Dufferin Construction builds careers. Our door is always open to hire highly skilled and motivated individuals who want to develop to their full potential while playing a key role in our future plans.  Solid growth opportunities are available that provide progression from entry level to senior management positions.  Our growth and development strategy involves defined practical experience in project management, augmented with annual training programs to accelerate career progression.
Dufferin Construction offers a wide range of construction services that cater to the Heavy Civil, Commercial/Industrial, Municipal and Land Development market segments. Apply today at www.crhcanada.com
Visit our website for more information: http://www.crhcanada.com

Job Segment: Engineer, Drafting, Pre-Sales, Project Manager, Civil Engineer, Engineering, Sales, Technology